18 Inches Tall x 10.5 Inches Wide

45 cm Tall x 26 cm Wide

Set of 4

Double Sided Designs

48% Polyester, 52% Cotton

Designed in the USA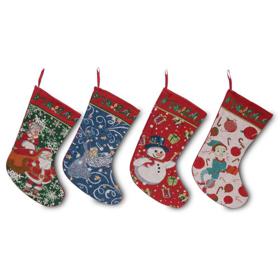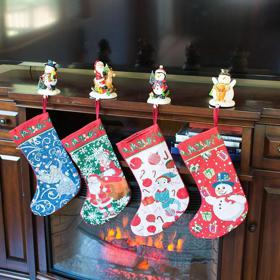 Our detailed unique seasonal designs will be sure to add extra cheer and brightness to your home while becoming a precious remembered keepsake for many years to come.

Each is delicately made and include a hook to conveniently hang over your fireplace.

Make sure to have a wonderful morning this holiday while enjoying your stockings full of holiday gifts.