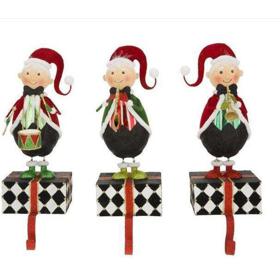 A playful new way to hang your stockings by the chimney with care.

This Mark Roberts Festive Musical Elf Stocking Holder is full of fun, featuring three different instruments to chose from with extra weight to make sure it can hold up all those presents.

This Mark Roberts Stocking Holder will add that perfect touch to your mantel and Christmas Stocking.

This Festive Elf is 12″ and comes in three different styles.  If you love Mark Roberts and Music these are the stocking holders for you!